Why choose us as your independent health insurance agent?
Wendell Woodson is an independent health insurance agent with AGA Medicare Options, representing most major Medicare Advantage & Medicare Supplement Insurance plans. We offer our services at NO COST to you:
Personal appointments with you and your spouse
Reviewing co-pays
Explaining the limitations of each plan
Providing detailed information on time frames and enrollment periods
Assuring that your plan covers your medications at the lowest cost
Finding plans that are accepted by your physicians
Finding plans that are accepted by the hospital of your choice
At AGA Medicare Options we assist you in finding the policy which best fits YOUR needs and budget. Again, all of this is done at NO COST to you.
Give us a call today at (800) 609-9900 (TTY 711, M-SU 8am-8pm) to schedule an appointment or get additional information. We look forward to serving you.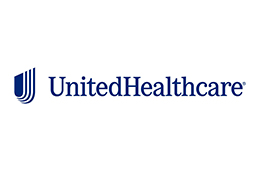 This is not a complete listing of plans available in your service area. For a complete listing please contact 1-800-MEDICARE (TTY users should call 1-877-486-2048), 24 hours a day/7 days a week or consult www.medicare.gov.
Medicare Insurance and Health Tips
Select an article below to read more
June 6, 2023
Did you know that about 96 million American adults have a condition called "prediabetes"?
May 24, 2023
These foods are known to fight back against inflammation in the body, so that your immune system can calm down and your body can get a break.
The healthcare industry changes rapidly. Stay informed by joining our newsletter list!
Filling out this form is optional. By filling out this form you agree that a licensed agent may contact you by email or phone to discuss Medicare Advantage, Medicare Supplement and Prescription Drug plans. This is a solicitation for insurance.